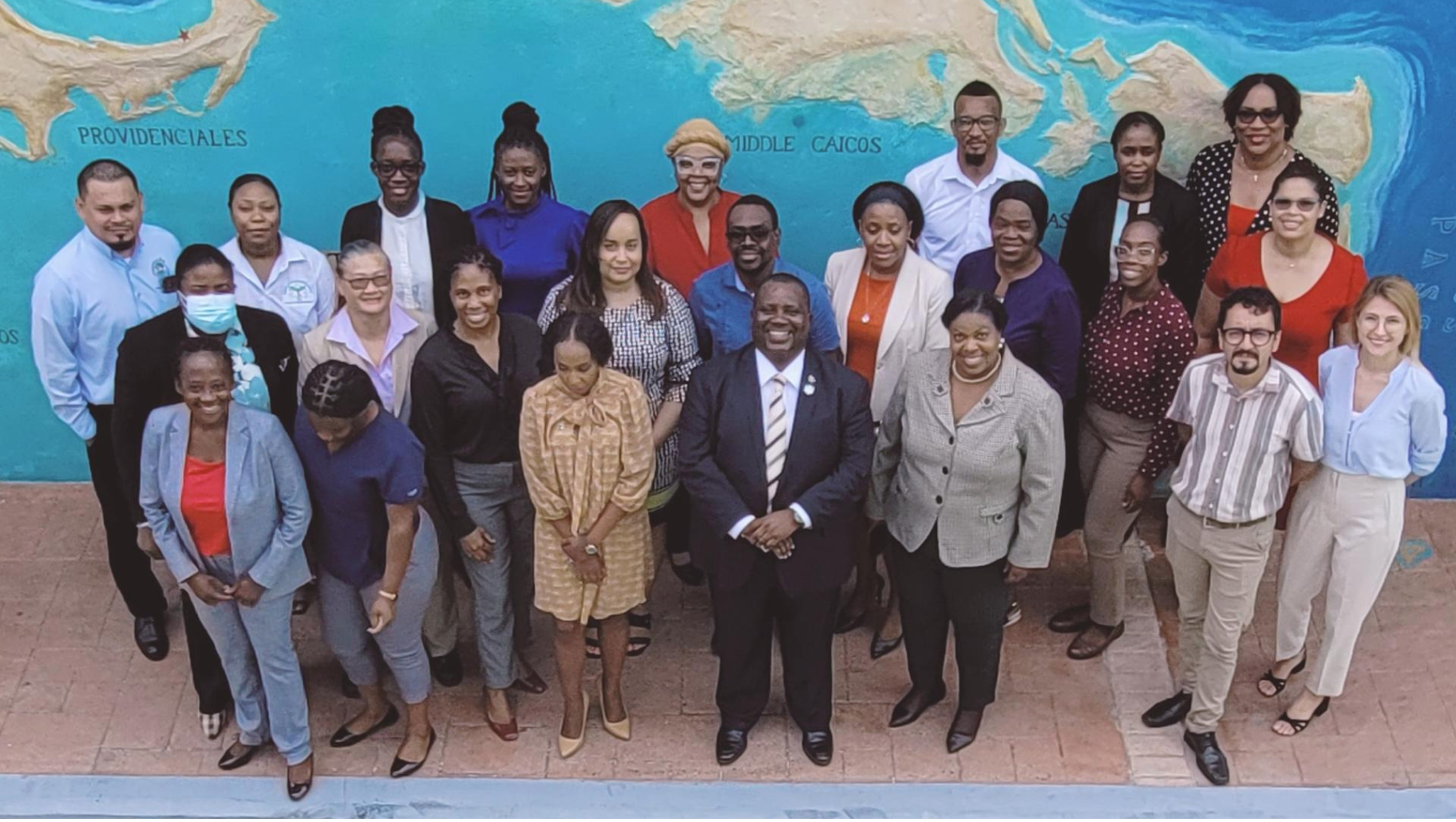 Strengthening Respiratory Virus Surveillance in the Caribbean Sub-region
A workshop organized by PAHO's influenza and other respiratory viruses team was held in Providenciales, Turks & Caicos with the goal to address the integration of SARS-CoV-2 into routine surveillance systems for respiratory viruses in the Caribbean and Atlantic Ocean Islands. The workshop aimed to enhance the surveillance systems for respiratory viruses, including SARS-CoV-2, influenza, and other respiratory pathogens, by aligning existing and planned surveillance strategies with the proposed Sub-Regional Integrated Respiratory Sentinel Surveillance Guidelines. With the participation of 24 epidemiology and laboratory professionals from nine countries and one territory, the workshop successfully achieved its objectives.During the workshop, participants were sensitized to global and regional respiratory surveillance strategies and introduced to the proposed Sub-regional Integrated Respiratory Sentinel Surveillance Guidelines. Validation of the guidelines was obtained, and country-specific needs for technical cooperation in respiratory virus surveillance were identified for the next 12 to 24 months.
Key outcomes of the workshop included the recognition of the importance of strengthening surveillance systems, optimizing syndromic surveillance at sentinel sites, and developing diagnostic capacity for multiplex testing. Collaboration between government, private sector, and non-governmental agencies was emphasized, along with the need for enhanced awareness and training among healthcare professionals and the general public. Resource and budgetary needs were acknowledged, with a focus on ensuring the availability of necessary supplies and affordable testing kits. The workshop also emphasized the importance of adapting to the changing landscape of respiratory surveillance and incorporating best practices through knowledge sharing and networking.
The workshop concluded with recommendations for enhancing surveillance systems, maintaining collaboration, increasing awareness and training, addressing resource and budgetary needs, adapting to the changing landscape, optimizing sentinel surveillance, improving reporting and information sharing, incorporating workshop outcomes into national guidelines, and improving information management. By implementing these recommendations, countries in the Caribbean and Atlantic Islands subregion will strengthen their surveillance capabilities, better respond to public health threats, and build resilient and adaptable capacities for routine respiratory virus surveillance.