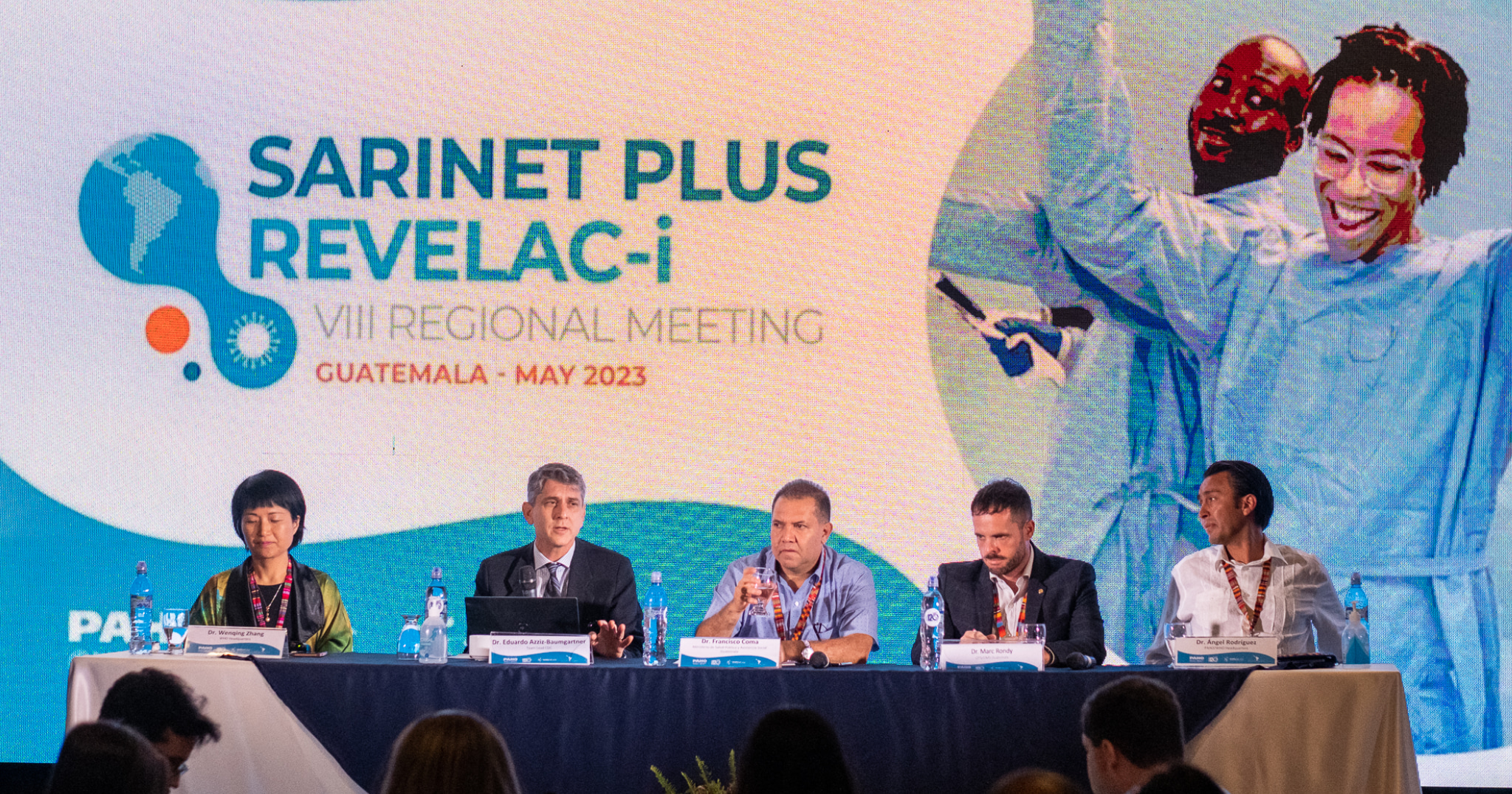 SARINET Plus & REVELAC-i's 10th Anniversary: Advancing Vaccine Effectiveness in Latin America and the Caribbean
Antigua Guatemala, a city renowned for its cultural heritage and scenic beauty, recently witnessed a remarkable medical event that marked the 10th anniversary of REVELAC-i. Dedicated to evaluating vaccine effectiveness in Latin America and the Caribbean, REVELAC-I celebrated a decade of achievements and discuss critical goals for the future. The event brought together 120 participants from 23 countries, fostering collaboration and knowledge exchange among experts in the field of respiratory virus prevention and control.
Organized by SARInet Plus in collaboration with REVELAC-i, one of the primary goals of the event was to define and strengthen the framework for preventing and controlling influenza, SARS-CoV-2, and other respiratory viruses. In the context of the ongoing pandemic transition and preparedness for future outbreaks, experts engaged in robust discussions to develop comprehensive strategies to safeguard public health in the Region of the Americas. The collective expertise of participants from diverse backgrounds helped shape a stronger framework to address the challenges posed by respiratory viruses.
The vibrant city of Antigua Guatemala had the privilege of hosting not only the 10th anniversary event but also the inaugural REVELAC-i meeting. This symbolic return to the birthplace of REVELAC-i infused the event with a sense of nostalgia and reminded participants of the network's remarkable journey over the past decade.
This meeting brought together experts from 23 countries to celebrate a decade of advancements in vaccine effectiveness evaluation. The event focused on strengthening prevention and control measures, enhancing immunization efforts, adapting surveillance frameworks, empowering operational research, and fortifying pandemic planning. By fostering collaboration and knowledge exchange, this important meeting paved the way for continued progress in improving public health outcomes in Latin America and the Caribbean.